The Growing Hope Urban Farm is a community space where people learn about and grow fresh food. The community of Growing Hope is committed to creating spaces and opportunities for all people to share resources, learn, grow, and have fun.

Our task was to create an organized and accessible printed map for visitors to use while navigating through the Growing Hope Urban Farm.
After receiving our project briefing and branding guidelines from Growing Hope, we scheduled a day to visit Growing Hope to better understand their work, photograph their space, and see the layout of the Urban Farm.


That is when we started ideating the design of the tri-fold brochure that would be placed on the recently built wooden kiosk.
We were then provided with a drone photo of Growing Hope that we used to map out the layout of the Urban Farm. From there, our team decided on the style of illustration we would make the Urban Farm map. As Judah and Myles worked on the illustrations, I started designing the front of the brochure that would provide more information about Growing Hope's mission and goals.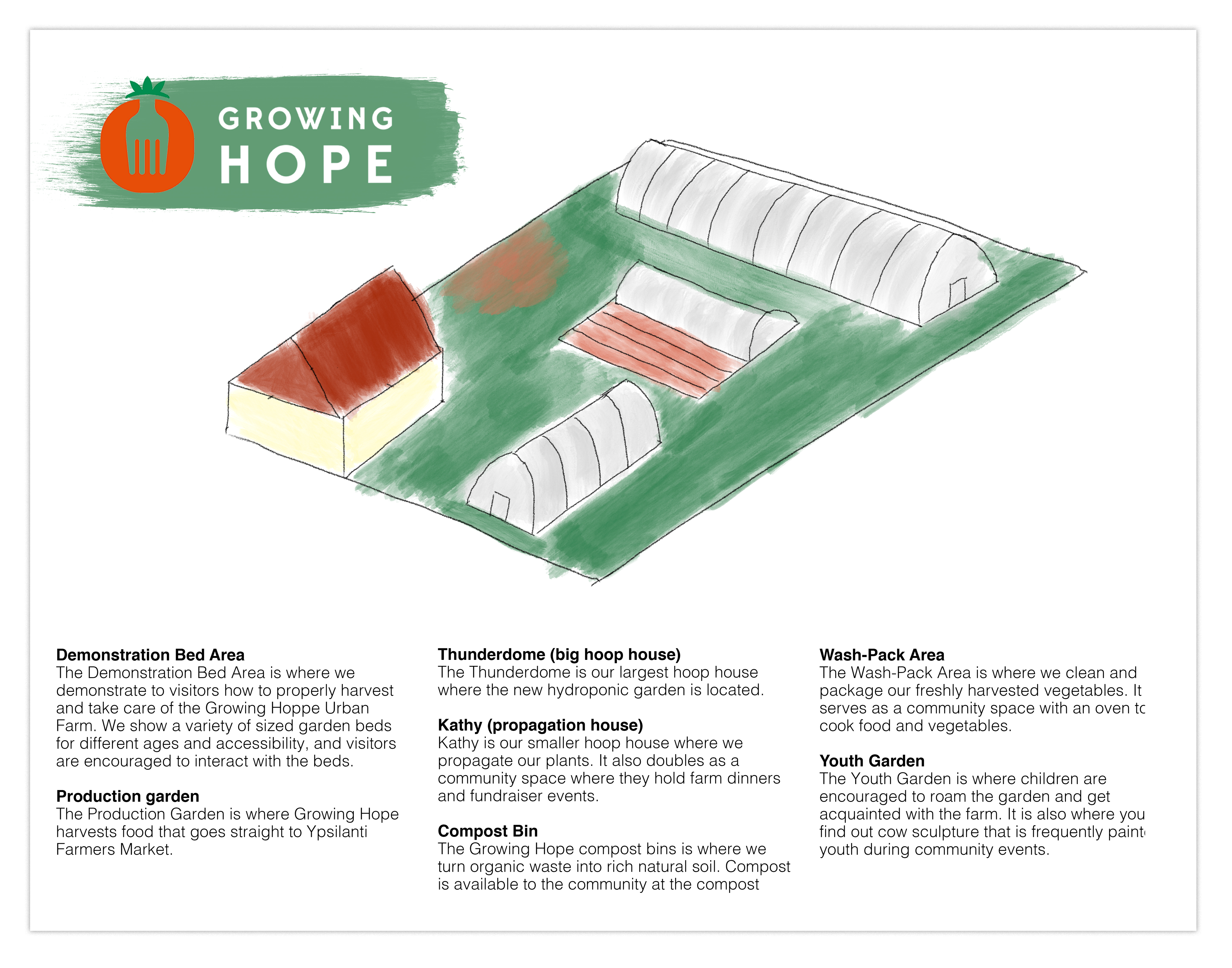 Above you can see our initial drafts of the back and front of the tri-fold brochure. Working with the Growing Hope team, we continued through rounds of revisions of the front and back of the brochure until we got to our final product.
Our final deliverable to Growing Hope was the completed ready-to-print- double-sided PDF of their Urban Farm, as seen above. Additionally, we ran our PDF through a website for color blindness accessibility to confirm the brochure would be accessible to readers.
The final design and printed tri-fold brochure can be seen above.