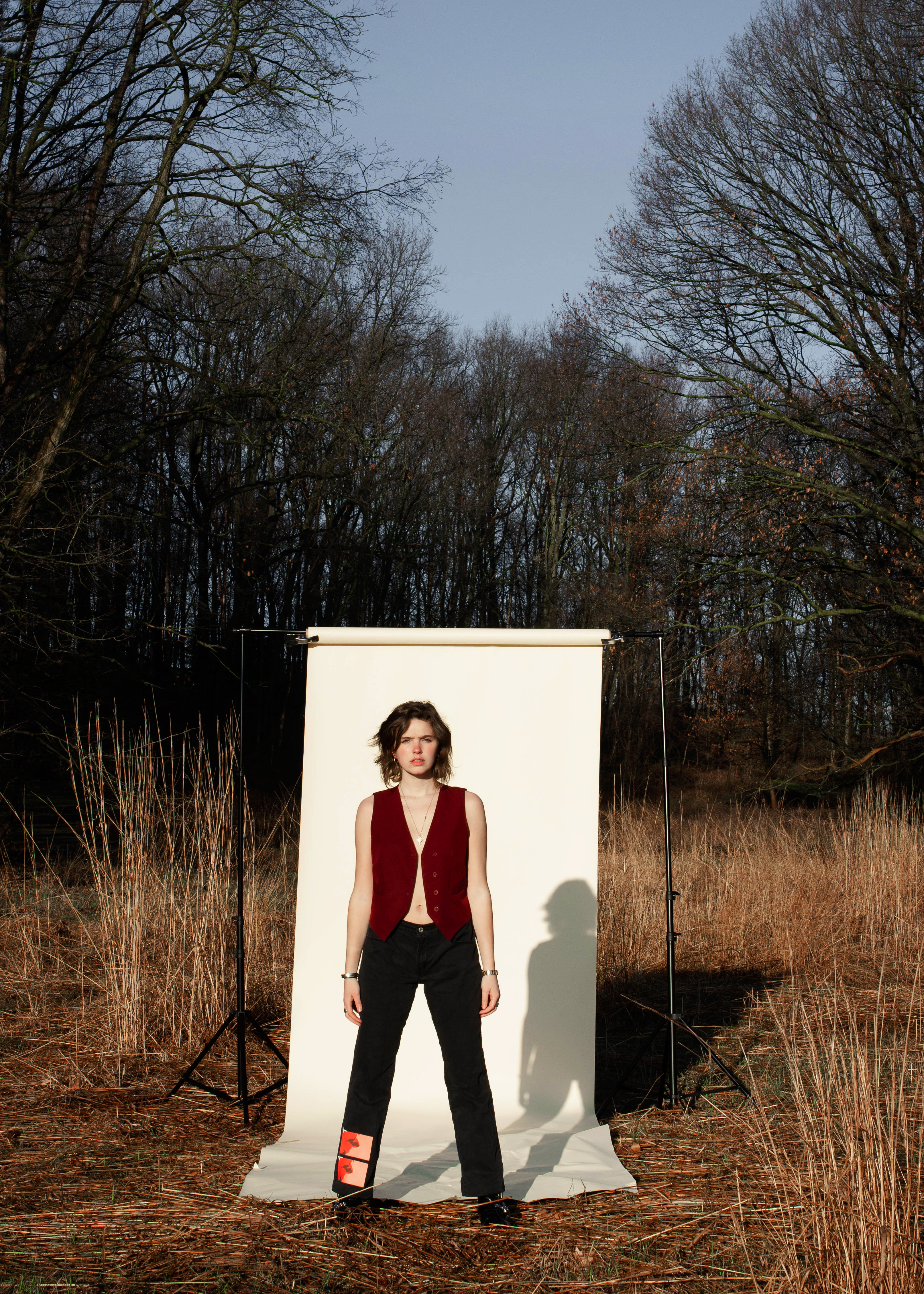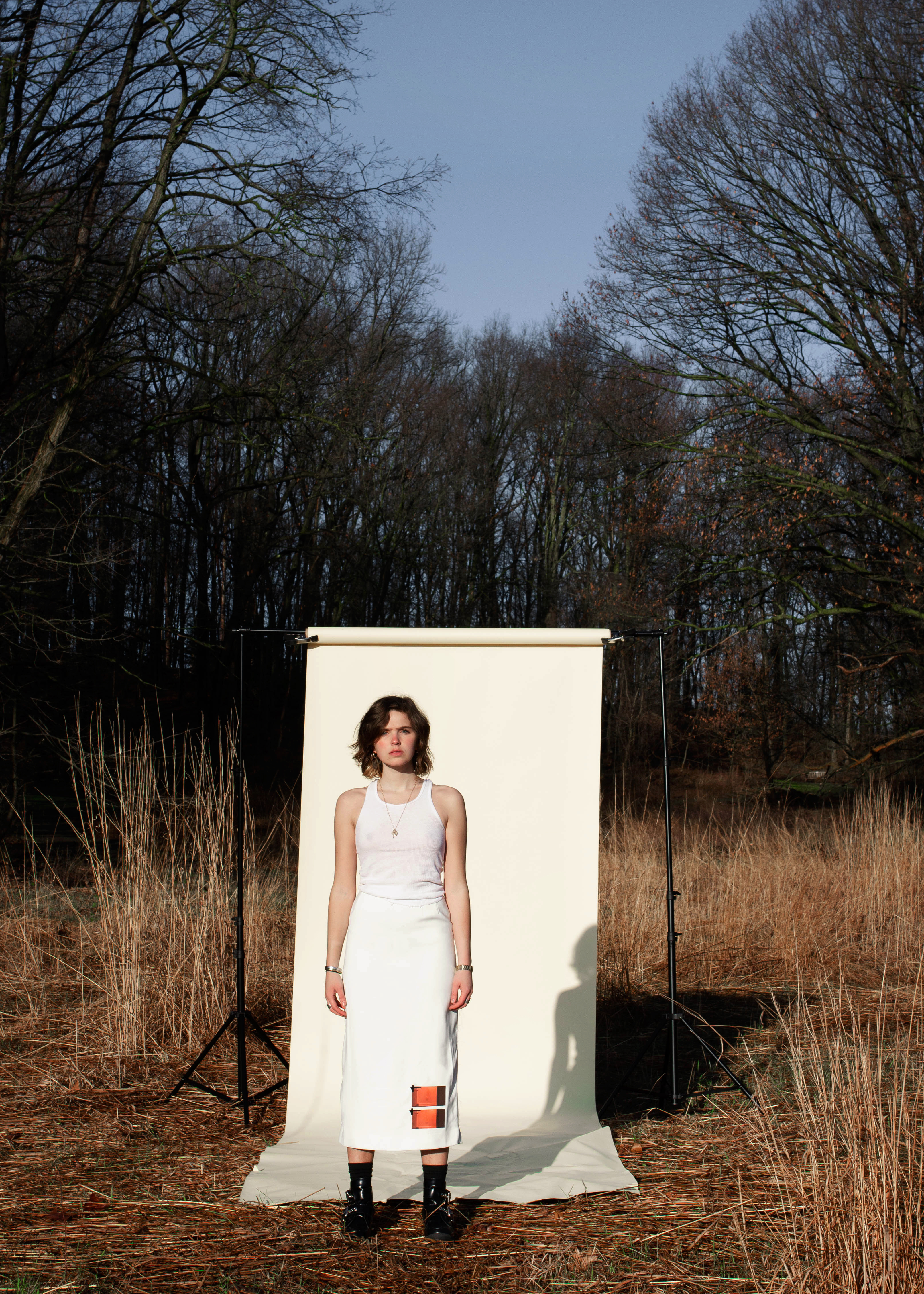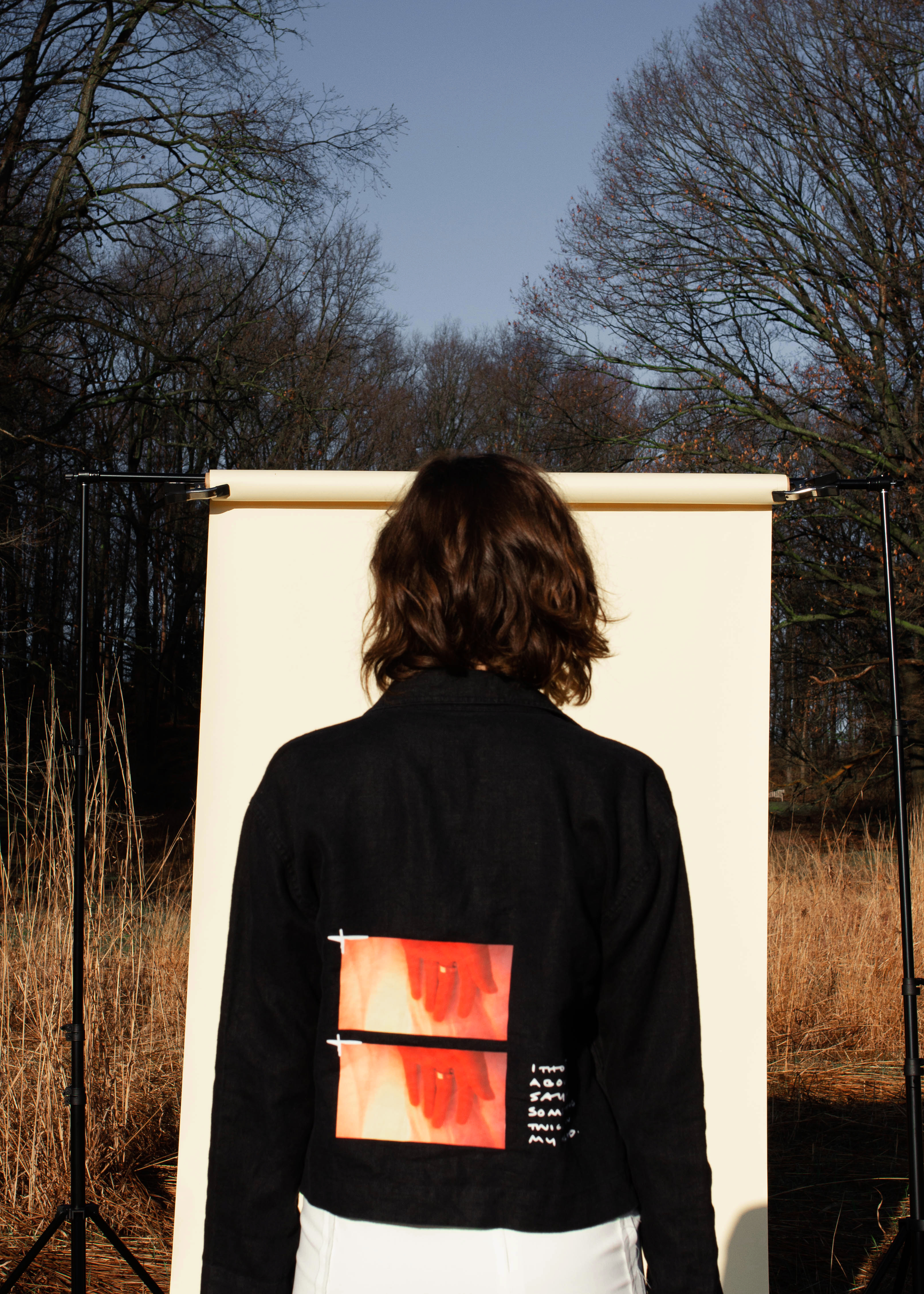 Lusting Longer, 2019
Photography, Creative Directon, Copywriting, Graphic Design, and Typography
Ann Arbor, MI
Often folk tales tell stories of young women venturing into the dark woods and discovering something new about themselves or the world. That was this project.

Lusting longer is a clothing collection and self-portrait series exploring reflection, vulnerability, and lust. All clothing was thrifted, deconstructed, altered, and sewn, with embellishments of my personal photography, poetry, and illustrations.

Through creating these garments about my own queer identity and sexual desires, I gained more of an understanding of who I am as an intimate being. After creating multiple garments that represented my lustful experiences through images and text, I knew it was my turn to embark into the forest on my own to create a self portrait series.